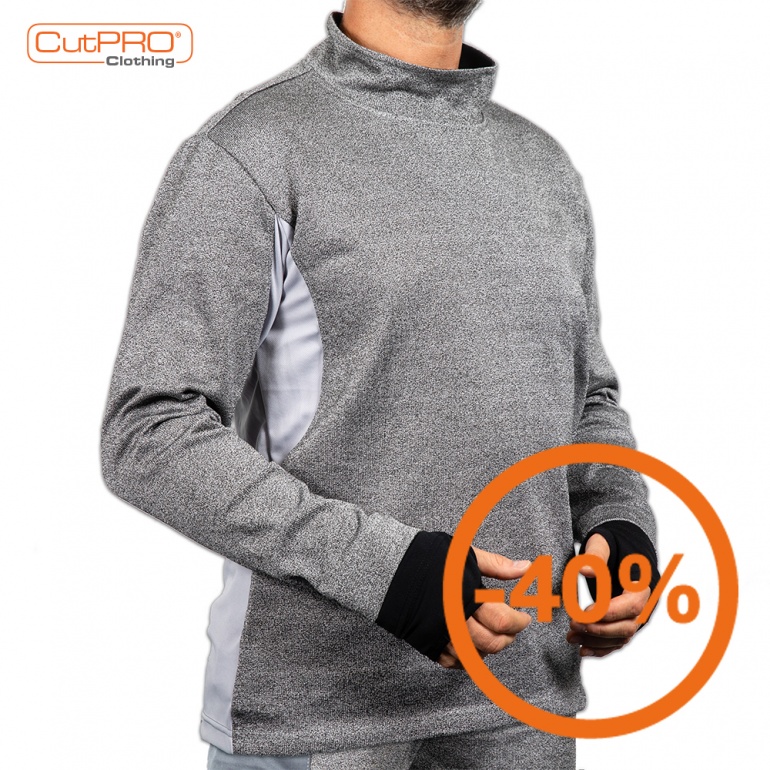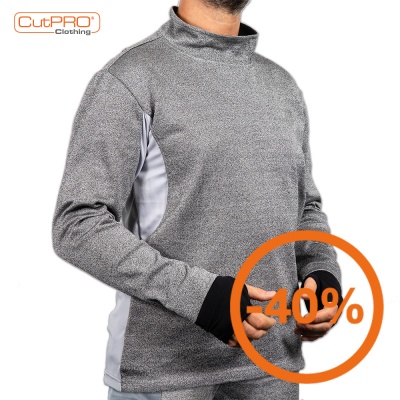 Cut Resistant Sweatshirt with Turtleneck - Clearance

Delivery and returns
40% OFF: 4XL - 5XL
CutPRO® Cut Resistant Sweatshirts
CutPRO® Cut Resistant Sweatshirts are manufactured using Cut-Tex® PRO - offering absolutely outstanding, tested and certified levels of cut, abrasion, tear and puncture resistance.
Our objective is to prevent cuts and lacerations to key arteries and blood vessels which can potentially lead to rapid blood loss and subsequent death.
CutPRO® Cut Resistant Sweatshirts - Features & Benefits
Cut-Tex® PRO is used to provide excellent cut resistance
Full front, arms, neck and shoulder protection
Breathable polyester back and underarms
Thumbholes
100% latex free
Additional features available - please contact us for further details
*Minimum order quantities apply
Logo embroidery
Alternative colour options for non-Cut-Tex® PRO fabrics are available
Material Content
Suitable for professionals working in:
Glass and glazing
Metal
Ceramics
Industrial manufacturing
Recycling
Declaration of Conformity
Please read our Declaration of Conformity, related to our garments' compliance with EN340:2003 Protective Clothing - General and PPE Regulation (EU) 2016/425.