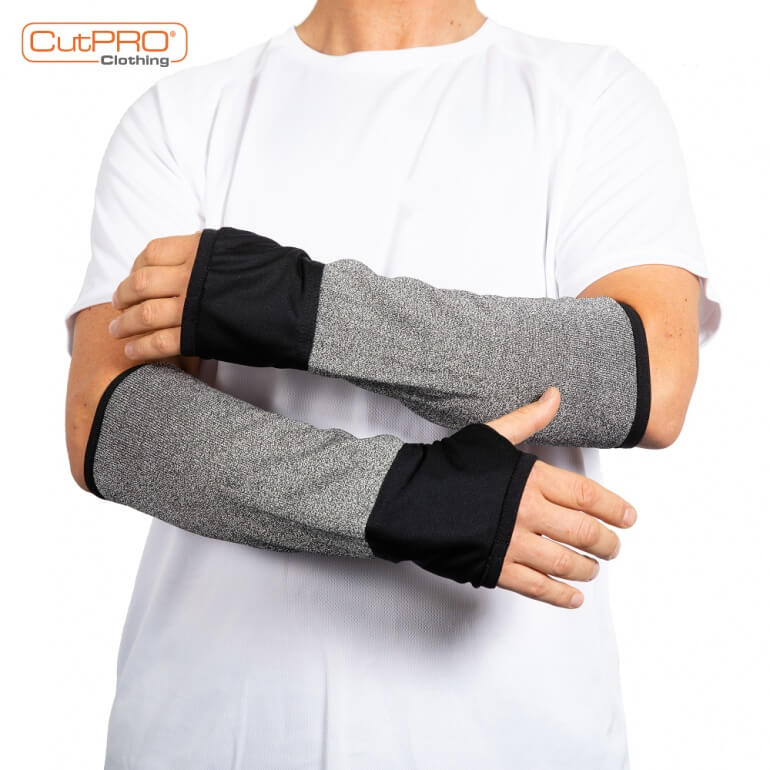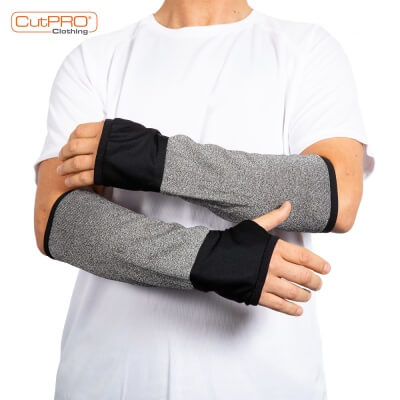 CutPRO® Cut Resistant Sleeves
CutPRO® Cut Resistant Pull on Sleeves are manufactured using Cut-Tex® PRO - offering absolutely outstanding, tested and certified levels of cut, abrasion, tear and puncture resistance.
Our product is designed to protect your forearms, wrist, palm and the back of your hand, as well as more specifically the ulnar artery which if cut can cause vapid blood loss, potentially leading to death.
CutPRO® Cut Resistant Pull on Sleeves - Features & Benefits
Cut-Tex® PRO is used to provide excellent cut resistance
Forearm protection
Thumbholes
100% latex free
Material Content
Suitable for professionals working in:
Glass and glazing
Metal
Ceramics
Industrial manufacturing
Recycling
Cut-Tex® PRO colour - range of colours available, minimum orders apply, please contact us for further details
Declaration of Conformity
Please read our Declaration of Conformity, related to our garments' compliance with EN340:2003 Protective Clothing - General and PPE Regulation (EU) 2016/425.