CutPRO® Cut Resistant Clothing
Welcome to our website and thank you for showing an interest in our products. CutPRO® cut resistant clothing has been carefully designed for you, following extensive research and thorough consultation with global industry leaders in the flat glass and sheet metal industry. Please view our complete product range.
To help you with your search for your preferred product, please allow us to recommend our most popular model, our crew neck top (product code #100218).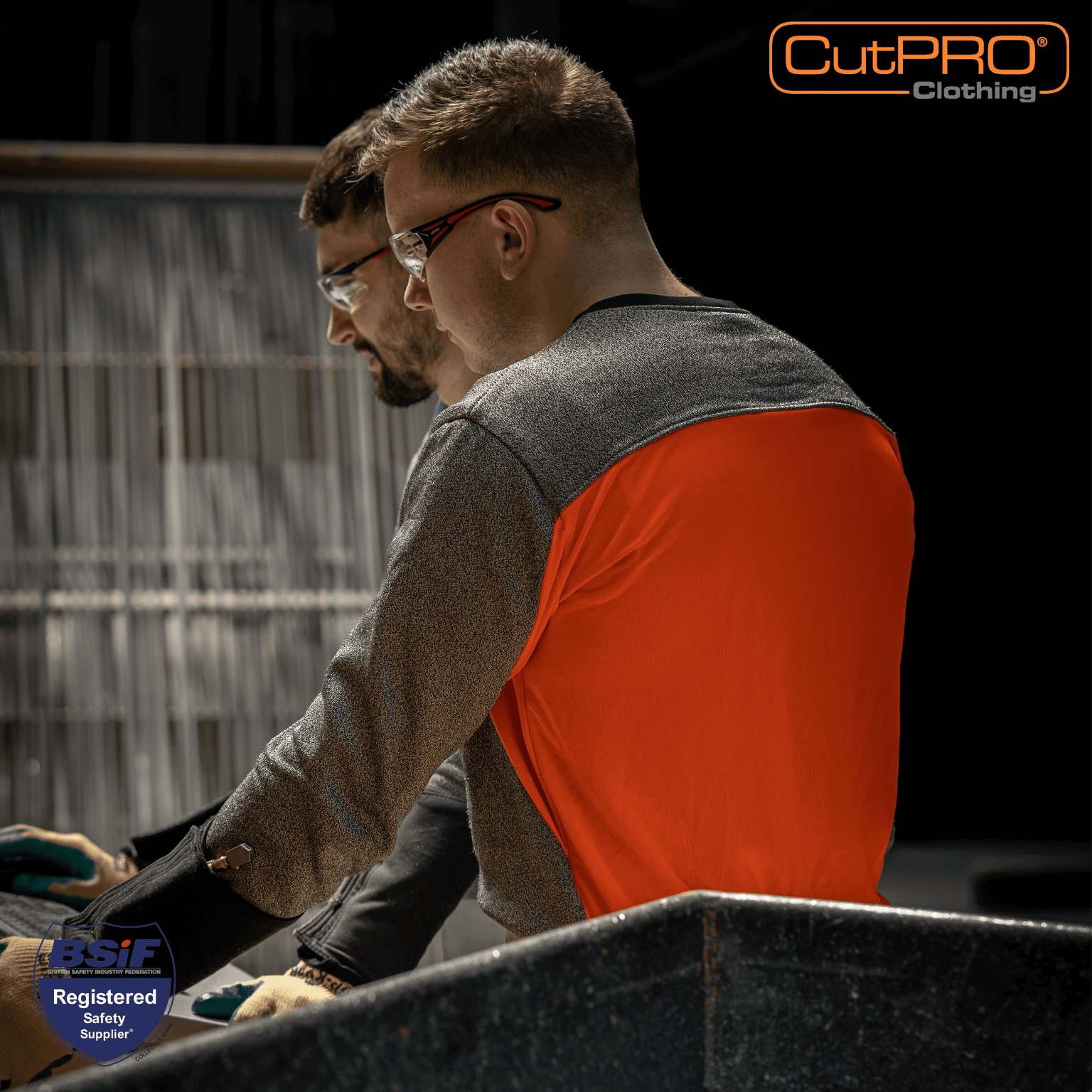 CutPRO® Cut Resistant Clothing | Protection Levels
EN 388:2003 Cut Level 5 (Coup Test)
EN 388:2016 Cut Level E (TDM-100 Test)
ANSI/ISEA 105-2016 Cut Level A5
EN 388:2016 Puncture Resistance Level 4
EN 388:2016 Tear Resistance Level 4
EN 388:2016 Abrasion Resistance Level 3
Do you know how cut protection levels are actually being established? Please read our CEO's brief, yet very informative article: "The Right Cut Level: Everything You Need To Know"
CutPRO® is shipping worldwide, but we are a UK headquartered company, BSIF (British Safety Industry Federation) registered. All of our products are fully CE/UKCA marked, certified and comply with all European directives, rules and regulations. Tested against the latest international standards we are true leaders in the international 'wearable cut protection' market.
All garments are made from 100% Cut-Tex® PRO the strongest single layered cut resistant fabric.
Links to Social Media