About CutPRO®
CutPRO® Clothing Ltd is a range of cut resistant clothing that takes quality and durability to the next level, to make your workplace cut-free so your team can work at their best and avoid potentially life changing cut injuries.
We are proud to be a part of the drive toward zero injuries in industry.
Show your team that you care with CutPRO® cut resistant clothing.
Industries We Protect
CutPRO® is a British brand of pioneering cut resistant clothing that provides the highest levels of cut protection to all industries requiring protection including:
Glass fabrication: Float glass, packaging, machinery
Sheet metal
Recycling
Mining
However, we have also had interest from Hydroplane racing teams! If you/your business requires cut protection, get in touch today.
We have supplied cut-resistant workwear to industry leaders across multiple sectors, allowing their businesses to grow safely and cut-free.
What Our Customers Think
Splendor Glass Products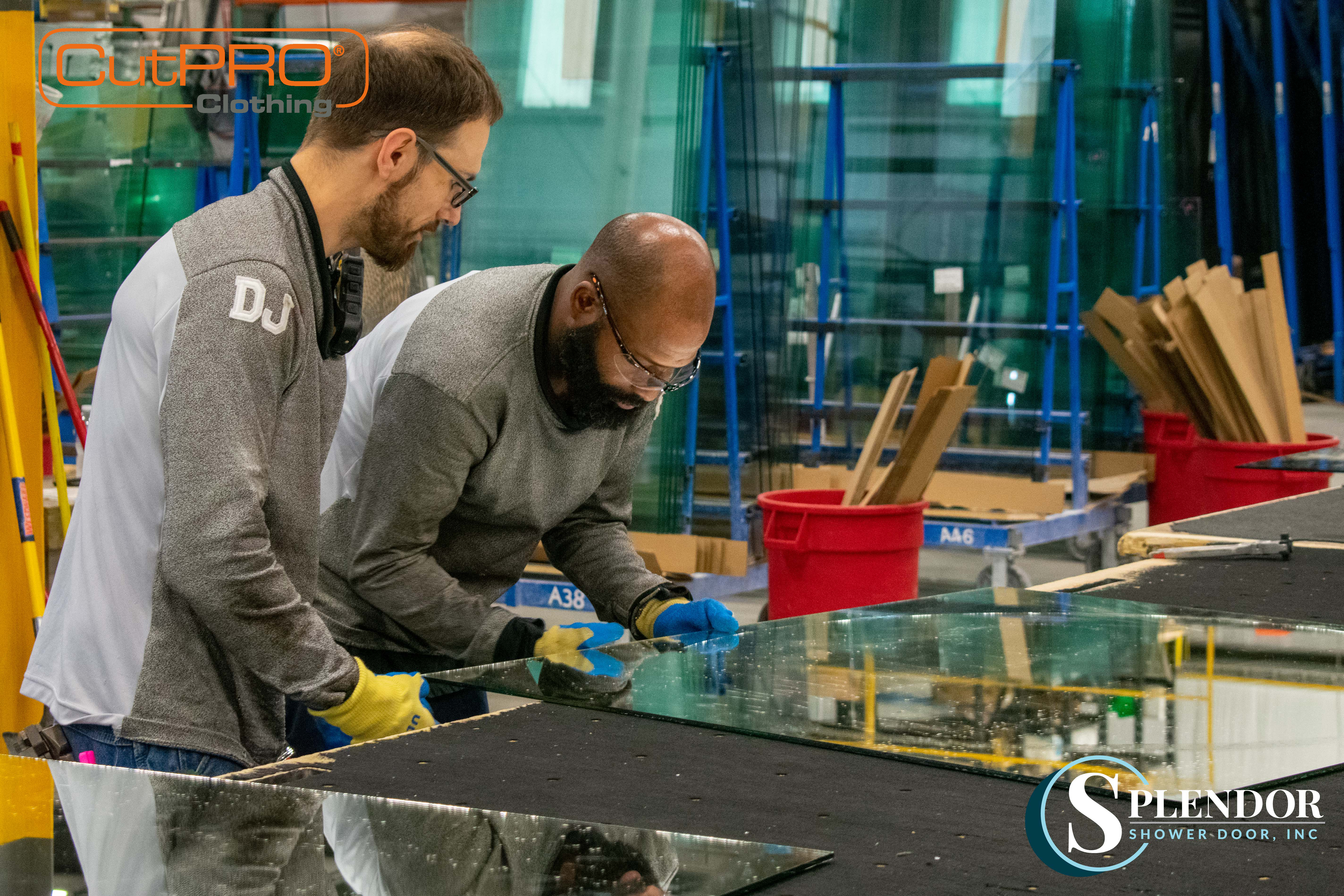 'Splendor Glass Products is a glass fabricating and tempering company that specializes in the production of custom shower doors. We were in strong need of a provider of PPE safety cut resistant clothing for our modest sized staff here in Toledo, Ohio.

CutPRO®, although halfway around the world, was very helpful in quoting and fitting us with a product they already had in their line up and we have been very pleased with the results.

Honestly, we are very hard on cut resistant wear and these shirts are built for the task. The polyester material back keeps our staff cool while working near our tempering oven.

The thumbhole sleeves keep the protective material in place when moving panels from one place to another. These shirts are also easy to maintain as the wash-ability of what they have produced is the best we have come across.

Cost was a huge attraction for us as well, as they hands down are the best buy on the market.'
Our fabric
We use our Ultra High Molecular Weight Polyethylene (UHMWPE) based composite fabric, Cut-Tex® PRO along with a breathable polyester.
UHMWPE fibres are:
15 times stronger than steel
Chemically inert
Unreactive to UV radiation, perspiration, laundering or direct sunlight
Each thread that goes into Cut-Tex® PRO is span to specific tensions using a carefully chosen ratio of glass fibre and polyester to ensure that our garments are made with the highest performing single layer of cut resistant fabric on the market.
Watch Us Put Cut-Tex® PRO to the Test
Certifications and Testing
All CutPRO® branded garments are fully CE/UKCA marked and certified and comply with all European rules and laws and regulations. Tested against the latest EN 388:2016 standards we are leading the way in wearable cut-protection.
Test Results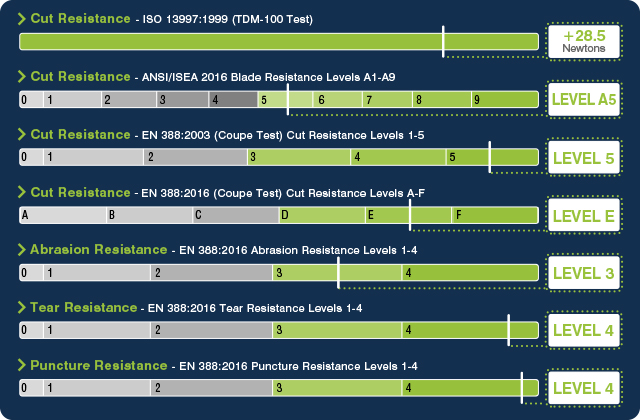 British Safety Industry Federation (BSIF) Registered Safety Supplier Member
When you purchase PPE from a BSIF member, you can rest assured that you are buying from PPE specialists, with all the information you need to make the right choice for your team.
BSIF members sign a binding declaration that they undertake to supply only safety equipment and/or related services that fully comply with the standards and regulations and claims made relating to those products and/or related services.
Read our blog about the importance of BSIF membership
Worldwide Shipping
We offer worldwide shipping, so you can equip your teams with CutPRO® cut resistant clothing, wherever they are in the world.
Custom orders
Want to show off that your business loves their staff and have decided to go cut-free? Get your logo embroidered on our high performing cut-resistant workwear.
We also offer customisable colour options for our polyester, so that can fly your brand colours high while protecting your team.
Minimum orders apply.
6-month workmanship guarantee
We know your teams work hard and need cut-resistant workwear that works even harder.
With a 6-month workmanship guarantee, our breathable, comfortable, and resilient clothing will stand up to the challenge.
Lead Time
We are committed to great customer service, with 97% of large and custom orders reaching their destination within 12 weeks (orders placed between 01/12/2020 – 01/09/2021). We will work closely with you to ensure that all your cut-resistant workwear needs are met, so your workplace is cut-free.
Laundering and fabric care
CutPRO® Clothing is machine washable up to 40°C and can be worn again and again without losing protective properties or dimensional stability.
Sell Our Products
As part of our mission to equip all international industry with cut-resistant clothing, we are on the lookout for distributors.
If you're interested in reselling the highest performing, single layered cut-resistant clothing on the market, get in touch with us by emailing info@cut-pro.com.
Kayleigh Davis,
Head of Sales
CutPRO® Clothing