CutPRO® Cut Resistant Clothing For Sheet Metal Workers
Each year, countless sheet metal workers suffer workplace injuries that could have been prevented with CutPRO® Cut Resistant Clothing.
Made from the world's most reliable, fully certified and thoroughly field-tested cut resistant fabric Cut-Tex® PRO, it is taking PPE to a whole new level. With a 6-month workmanship guarantee, our breathable, comfortable, and ultra dependable clothing will stand up to the challenge.
When you purchase PPE from a BSIF (British Safety Industry Federation) member, you can rest assured that you are globally leading specialist in this field.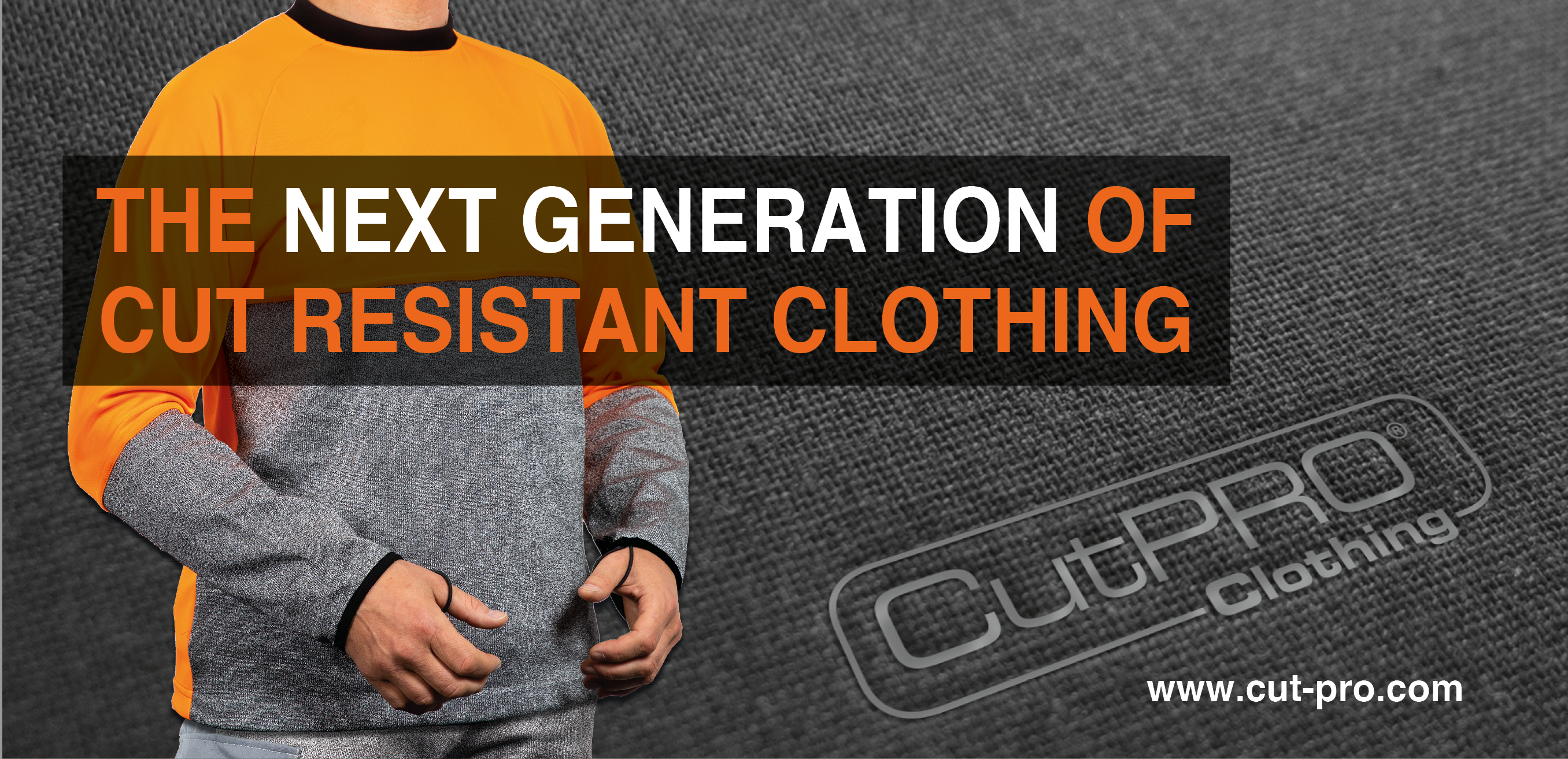 It is a well-known fact that some of the most common and preventable injuries are cuts and lacerations. Although statistical data this may well differ from study to study, cuts often rank as the second most frequent workplace injury. Approximately 30 percent of all workplace injuries involve cuts or laceration, which can lead to infected wounds, dermatitis and amputations.
Even minor incidents can result in the injured person being away from work for some days or transferring to lighter duties. Problems can also occur with infections of uncovered cuts or contamination of cuts.
Sheet metal fabrication throughout the world involves creating and manipulating large, thin sheets of metal for a variety of purposes. Sheet metal is usually thin steel, aluminium, or other alloyed metal that is used in manufacturing, construction or air conditioning. It is estimated there are over 130,000 sheet metal workers in the U.S. alone. The quality and performance of their chosen cut resistant clothing will make a significant difference to their personal safety.
Sheet Metal Workers – Main Activities:
Select types of sheet metal according to plans
Measure and mark dimensions and reference lines on metal sheets
Drill holes in metal for screws, bolts, and rivets
Install metal sheets with supportive frameworks
Fabricate or alter parts at construction sites
Manoeuvre and anchor large sheet metal parts
Fasten seams or joints by welding, bolting, riveting, or soldering
The edges of sheet metal can be razor sharp, creating a serious threat for skin lacerations.
Why Cut Resistant Clothing?
According to the U.S. Bureau of Labor Statistics there are 4.5 million reported injuries in the metal manufacturing industry each year in the United States alone.
The UK's HSE Guide to handling sharp metal information sheet (engineering sheet no.16) states the following:
"Injuries resulting from the manual handling of objects and materials with sharp edges are common in the engineering industry. Data from firms show that as many as a third of all injuries recorded are caused by cuts from sharp metal during handling".
The International Labour Organization is stating:
"Special attention should be paid to the hazard of cuts to workers in strip and sheet rolling mills. Such injuries are not only caused by the thin rolled metal, but also by the metal straps used on coils, which may break during handling and constitute a serious hazard".
We urge you to do precisely that… "pay special attention" to the hazard of cuts and laceration.
We believe CutPRO® Cut Resistant Clothing is the best possible choice, especially for those charged with manually handling sheet metal.
Please view our entire product range here online, view our 2022 Catalogue and feel free to contact us.