CutPRO's Innovative Design Lead To Firm's Record Sales
UK based CutPRO® Cut Resistant Workwear have seen record sales in recent months due to design advancements and its exceptional protection levels.
The glass industry has long been in need for cut resistant garments, designed to replace standard workwear, and simultaneously offering high-visibility reflective details to further aid safety.
CutPRO® garments are all made using Cut-Tex® PRO, a highly acclaimed cut resistant fabric made in Britain.
Both the raw fabric as well as the range of protective clothing are the result of valued input from senior safety professionals within the international glass industry.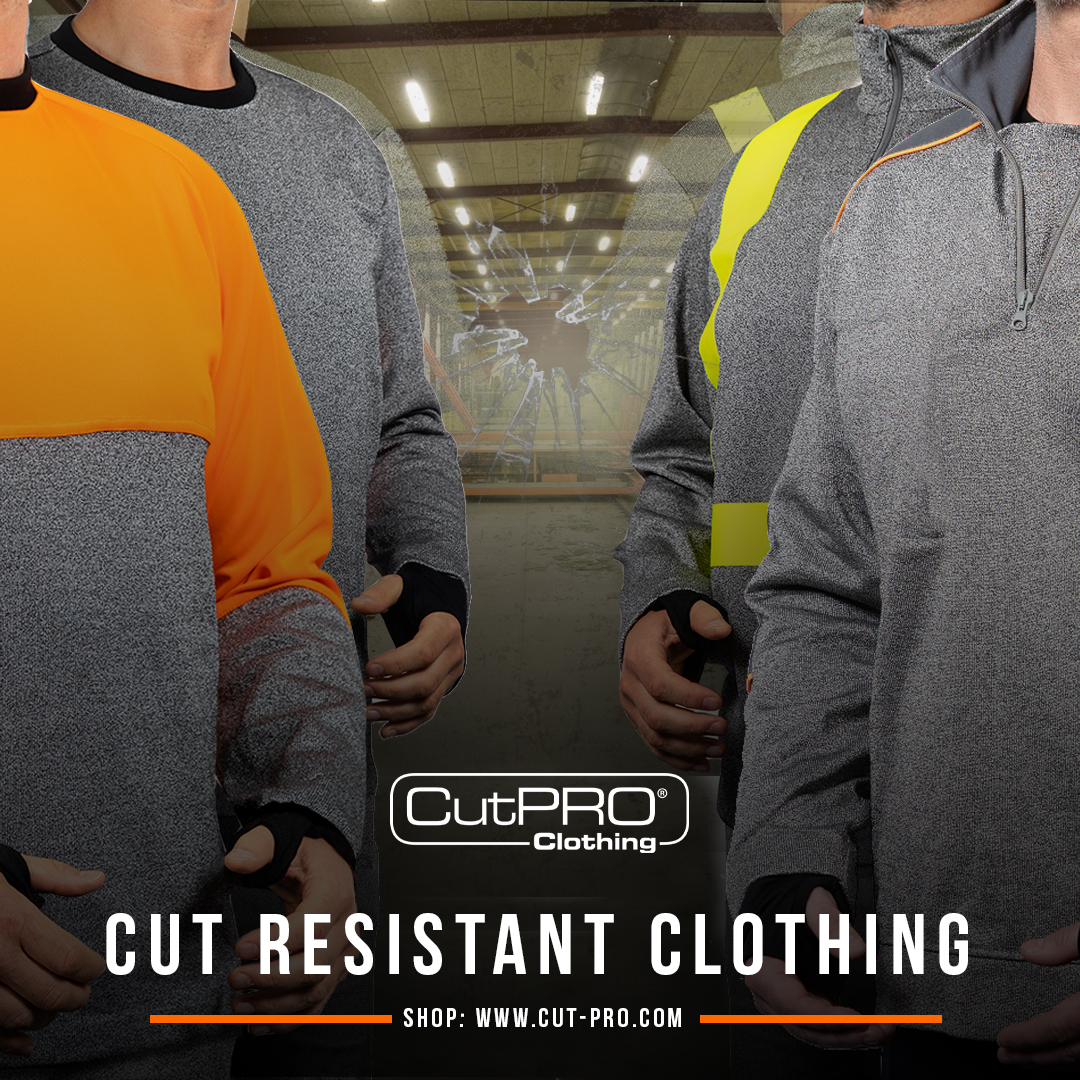 It offers ANSI/ISEA 2016 Level A5 and EN 388:2016 Level E of blade cut resistance, as well as the highest levels of puncture and tear resistance, according to EN 388:2016.
Globally respected organisations have recently highlighted the severe risk of cut injuries within the glass industry:
"The main risks for professionals working in the glass manufacturing sector are cuts and lacerations and soft tissues puncture wounds. All of which are most commonly result of coming in contact with sharp glass, broken glass and even cutting tools." (The International Labour Organization Encyclopaedia of Occupational Health and Safety).
"Manufacturers of glass products have a total "recordable" incidence rate of nonfatal occupational injuries and illnesses of 13.2 cases per 100 full-time workers per year. This incidence rate is higher than corresponding rates for all manufacturing and all private industry." (U.S. Department of Labour)

"Glass manufacturers have a total lost workday incidence rate of 6.5 cases per 100 workers per year. About 93% of the lost workday cases in the glass manufacturing sector results from injuries." (International Labour Organization).
Robert Kaiser, CEO of CutPRO® and its parent company PPSS Group says:
"The handling of flat glass involves the risk of serious personal injury. Serious accidents continue to happen especially in premises where glass is handled and processed. Appropriate protective clothing should be worn when glass is handled manually."

He continues: "I strongly believe we can deem CutPRO® Cut Resistant Clothing as appropriate. It can effectively help reduce the risk of cut injuries, and it can be customised to reflect the customer's unique operational risks, responsibilities, branding and design preferences."
About CutPRO®:
CutPRO® Cut Resistant Clothing is a pioneering brand of highly protective clothing. Made from the world's most reliable, fully certified and thoroughly field-tested cut resistant fabric Cut-Tex® PRO. The company's social media presence: Facebook, LinkedIn, Twitter and Instagram.
Media Contact:
Ryan Vickers, Chief Development Officer (CDO)
PPSS Group