Introducing CutPRO® Cut Resistant Apparel
Both glass and metal are two exceptional materials, however I also know that working with either can present the risk of sustaining serious cuts and lacerations.
Cut resistant workwear has therefore been an essential part of PPE within the glass and metal production and processing industry for a many many years.
CutPRO® is our fantastic new brand of high performance cut resistant apparel, created for those in need of quality, durable and user-friendly cut protection.
As a company, we at PPSS Group, looked at several existing apparel designs, and together with the multi award winning Department of Apparel of one of the UK's leading Universities worked on the ultimate garment designs, taking 'durability' and 'quality' to a completely different level.
CutPRO® is also the result of extensive research and contribution from health and safety professionals of leading flat glass and sheet metal processing and production companies from around the world.
All of our cut resistant apparel is made out of 100% Cut-Tex® PRO a globally respected, ultra-high performance, light, durable and easy to wear fabric that is in excess of 5 times more cut resistant than Kevlar® products rated level 3 at 5N.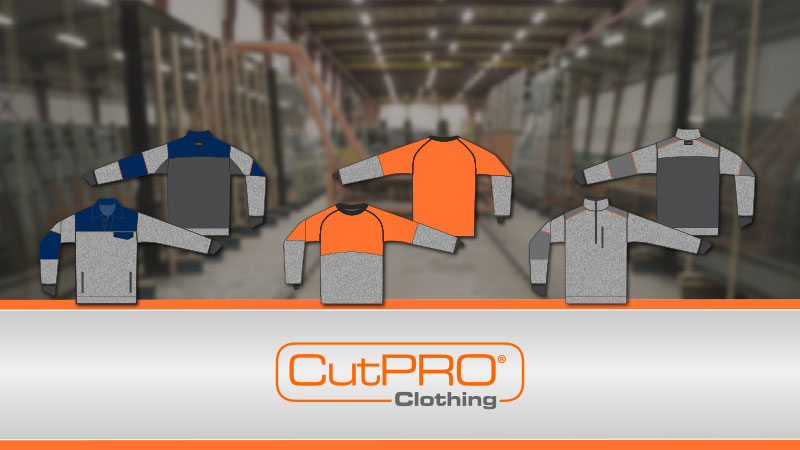 CutPRO® High Performance Resistant Apparel
In terms of performance it really doesn't get much better than this" ¦ CutPRO® is offering ANSI/ISEA 2016 Blade Cut Resistance Level A5 and the highest levels of cut, abrasion, puncture and tear resistance possible (according to EN 388 - Protection Against Mechanical Risks)
Please also note" ¦ we DO NOT produce neither our raw cut resistant fabric Cut-Tex® PRO nor our CutPRO® cut resistant apparel in China or the Far East. Our raw fabric is produced here in the UK and all of our garments are being produced in the European Union.
All garments are individually packed and of course fully CE marked (Cat II PPE).
" Injuries resulting from the manual handling of objects and materials with sharp edges are common in the engineering industry. Data from firms show that as many as a third of all injuries recorded are caused by cuts from sharp metal during handling." 

- HSE Guide to handling sharp metal information sheet (engineering sheet no.16)
We believe that CutPRO® Cut Resistant Clothing will offer your workforce the highest levels of safety on the market right now and in the future.
Bespoke Cut Resistant Apparel
CutPRO® Cut Resistant Apparel is specialised in the design and production of bespoke cut resistant garments, tailored to suit the operational needs of our international clients and customers.
We believe that there are differences between one flat glass company and another" ¦. we also believe that there are differences between one sheet metal company and another. We want to offer our customers a greater role in choosing the exact design of their cut resistant apparel for THEIR own workforce.
Read this Cut Resistant Clothing blog to find out more about this industry and visit our parent company PPSS Group.
Please note we also have a dedicated SlashPRO® Slash Resistant Clothing page.
Robert Kaiser, CEO
PPSS Group