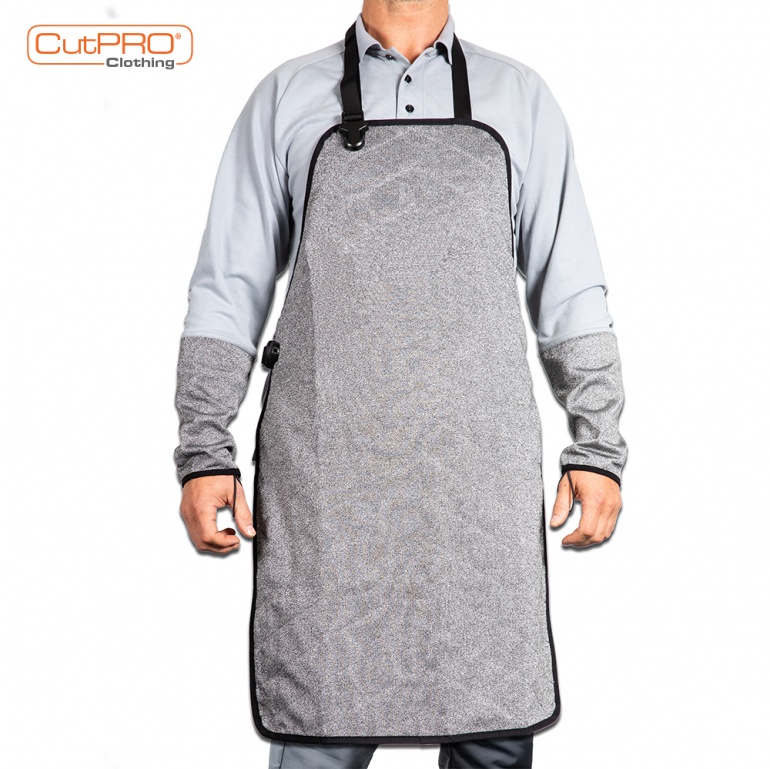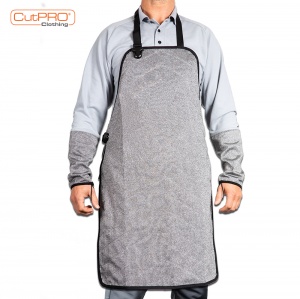 Product features
Cut-Tex® PRO fabric providing excellent cut-resistance
Full cut protection
Velcro pocket
Clip-on adjustable straps
100% latex free
UKCA and CE Certified cut resistant PPE
Please view our complete product range.
If you have any other questions... please contact us.
Material Content
Cut-Tex® PRO, Nylon, Polyester, Cotton
CutPRO® Cut Resistant Apron - Full Length
CutPRO® Cut Resistant Aprons are manufactured using Cut-Tex® PRO - offering absolutely outstanding, tested and certified levels of cut, abrasion, tear and puncture resistance.
Suitable for professionals working in:
Glass and glazing
Metal
Ceramics
Industrial manufacturing
Recycling
Declaration of Conformity
Please read our Declaration of Conformity, related to our garments' compliance with EN340:2003 Protective Clothing - General and PPE Regulation (EU) 2016/425.
CutPRO® branded products are unavailable in Canada, please contact us for other available branding options.
Notified Body BTTG Testing & Certification (0388)