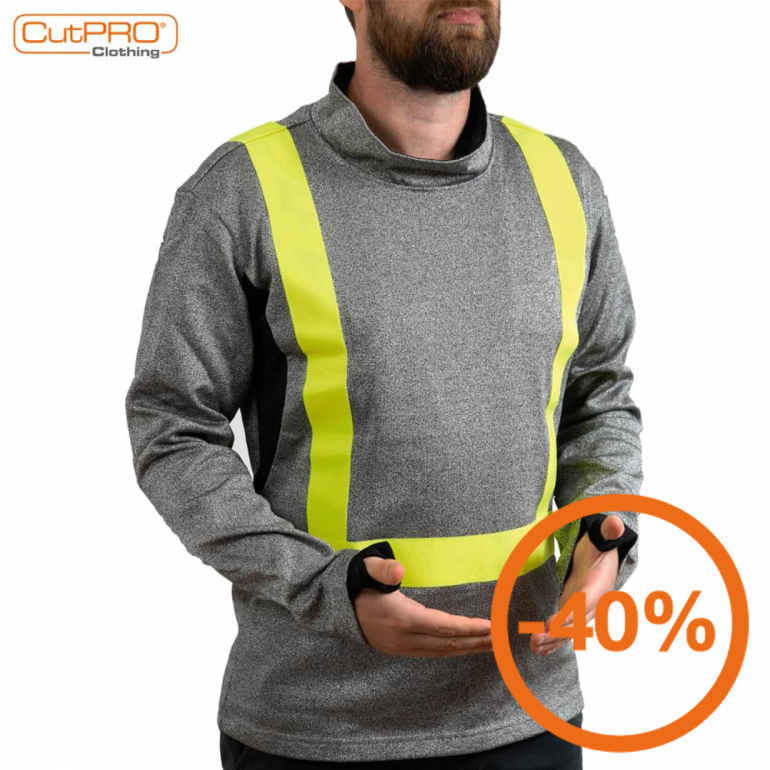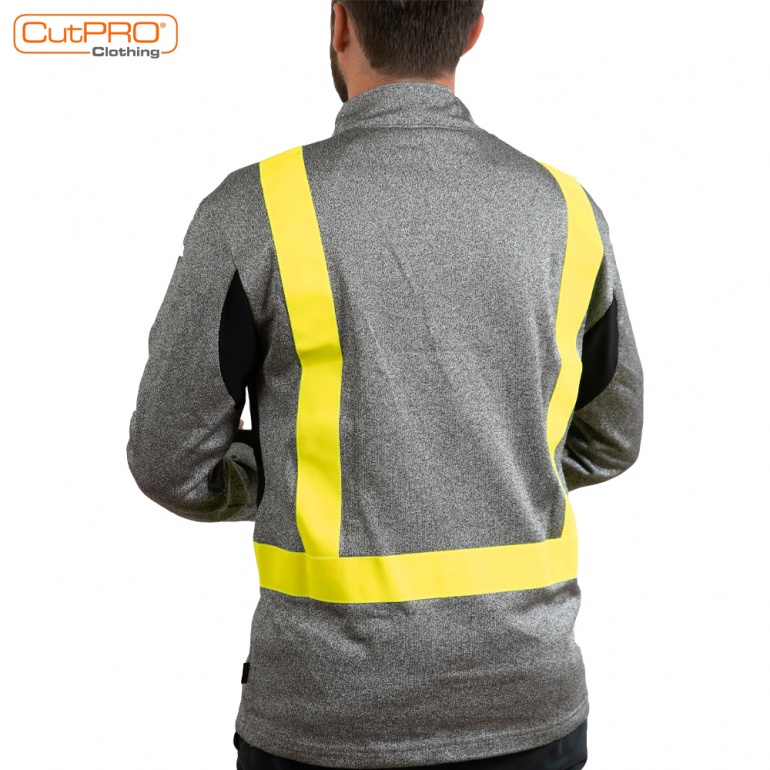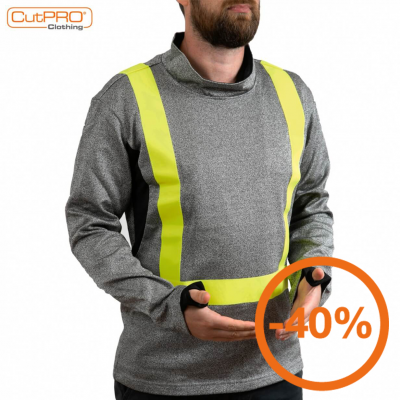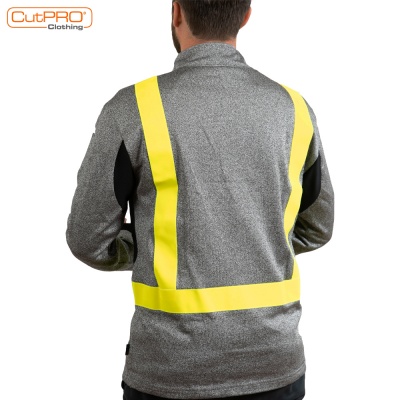 Turtleneck Top with Tape, Thumbhole & Breathable Underarm - Clearance

Delivery and returns
LAST CHANCE TO BUY!


CutPRO® Cut Resistant Sweatshirts
Made from our own high performance cut resistant fabric Cut-Tex® PRO, our expert fabric effectively shields the wearers key arteries and blood vessels from cuts and lacerations.
Our Cut Resistant Sweatshirts are made to offer fantastic, tested and certified levels of cut, abrasion, tear and puncture resistance. Protecting the wearers from cuts and lacerations to the any of the key arteries in the upper body.
CutPRO® Cut Resistant Sweatshirts - Features & Benefits
Cut-Tex® PRO is used to provide excellent
cut resistance
Full front, arms, neck and back
protection
Breathable underarms
Thumb holes
Hi-Vis tape
100% latex free
Additional features available - please contact us for further details
*Minimum order quantities apply
Suitable for professionals working in the following industries:
Glass and glazing
Metal
Ceramics
Industrial manufacturing
Recycling
Declaration of Conformity
Please read our Declaration of Conformity, related to our garments' compliance with EN340:2003 Protective Clothing - General and PPE Regulation (EU) 2016/425.