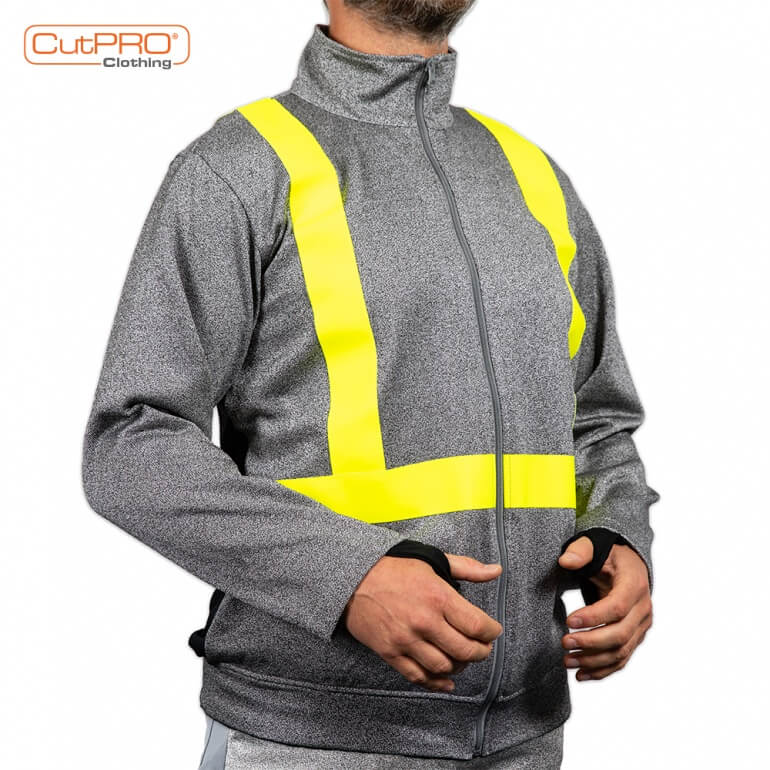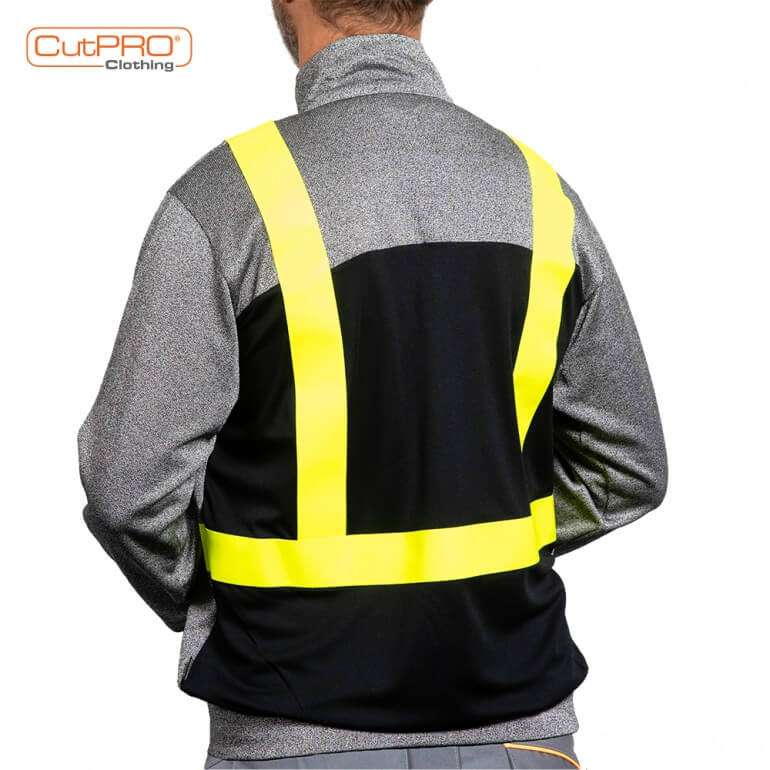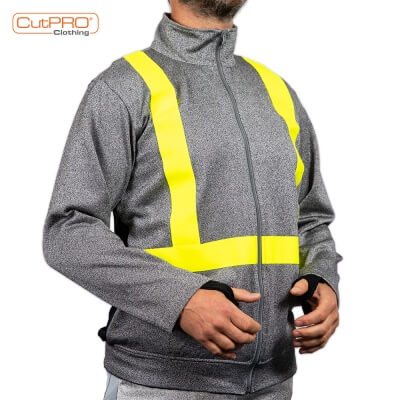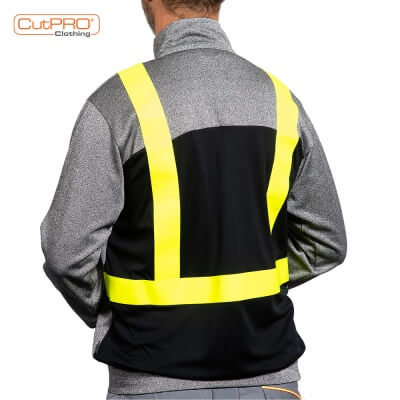 CutPRO® Cut Resistant Jackets
All of our cut resistant jackets are made from our own high performance cut resistant fabric Cut-Tex® PRO, our expert fabric effectively shields the wearers key arteries and blood vessels from cuts and lacerations.
CutPRO® Cut Resistant Jackets are manufactured to offer outstanding, tested and certified levels of cut, abrasion, tear and puncture resistance. Protecting the wearers key arteries.
Our CutPRO® Zipped Jacket with Hi-Vis Tape is our staple 3-in-1 solution for a cut resistant garment, workwear uniform and high visibility garment. Our product also features a full front zip, thumbholes and a breathable back. It is designed to be worn as an outer layer, and it offers additional protection to the neck area.
CutPRO® also offer lower body protection with our Cut Resistant Trousers.
CutPRO® Cut Resistant Jackets - Features & Benefits
Cut-Tex® PRO is used to provide excellent cut resistance
Full front, arms, neck and shoulder protection
Breathable polyester back
Thumbholes
Hi-Vis tape
Full front zip
100% latex free
Logo embroidery
Alternative colour options for non-Cut-Tex® PRO fabrics are available
Material Content
Suitable for professionals working in:
Glass and glazing
Metal
Ceramics
Industrial manufacturing
Recycling
Additional features available. Minimum order quantities apply